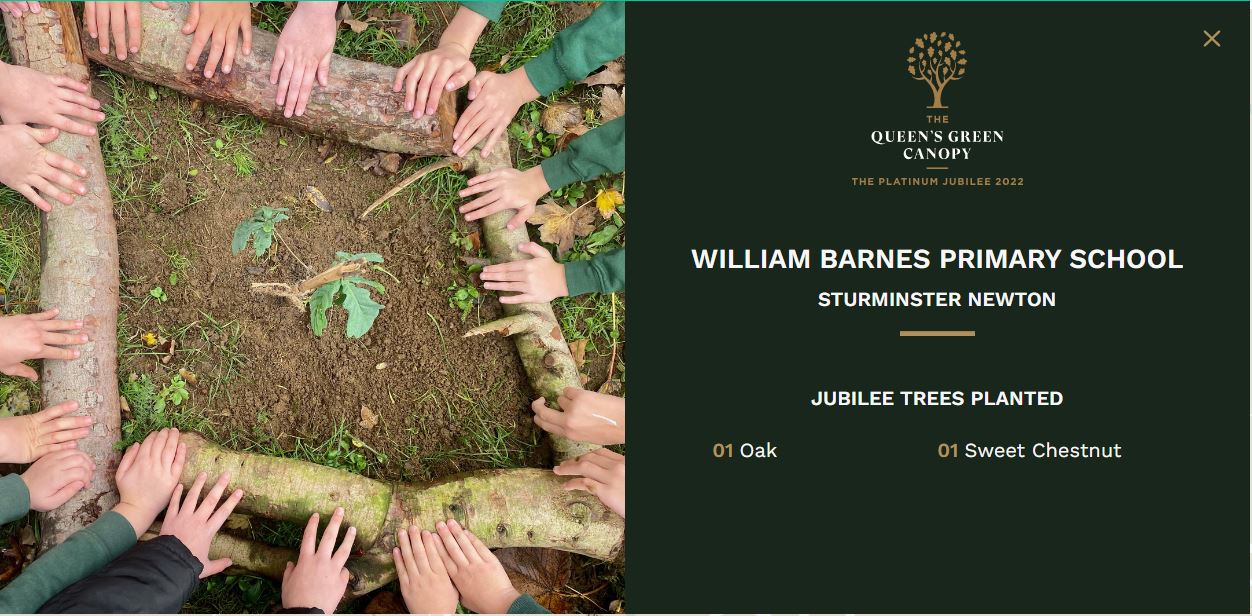 Eco-Warriors Plant Trees for Queens Platinum Jubilee
The 2022-2023 Eco Warrior Team of pupils have just received their plaque to officially mark the planting of two trees as part of the Queens Canopy Platinum Jubilee 2022.
'The Queen's Green Canopy is proud to be creating a living legacy with over a million trees planted in Her Majesty's name across the nation during the first planting season, October 2021 to March 2022. The extension of the QGC initiative will build on this legacy and serve as a lasting tribute to Her Majesty's extraordinary service to her country and her people.
The interactive map created by The Queen's Green Canopy to showcase the planting projects across the United Kingdom will also continue to the end of March 2023, giving people an opportunity to be part of this special legacy.'
Click here to see the William Barnes trees marked on the UK map.