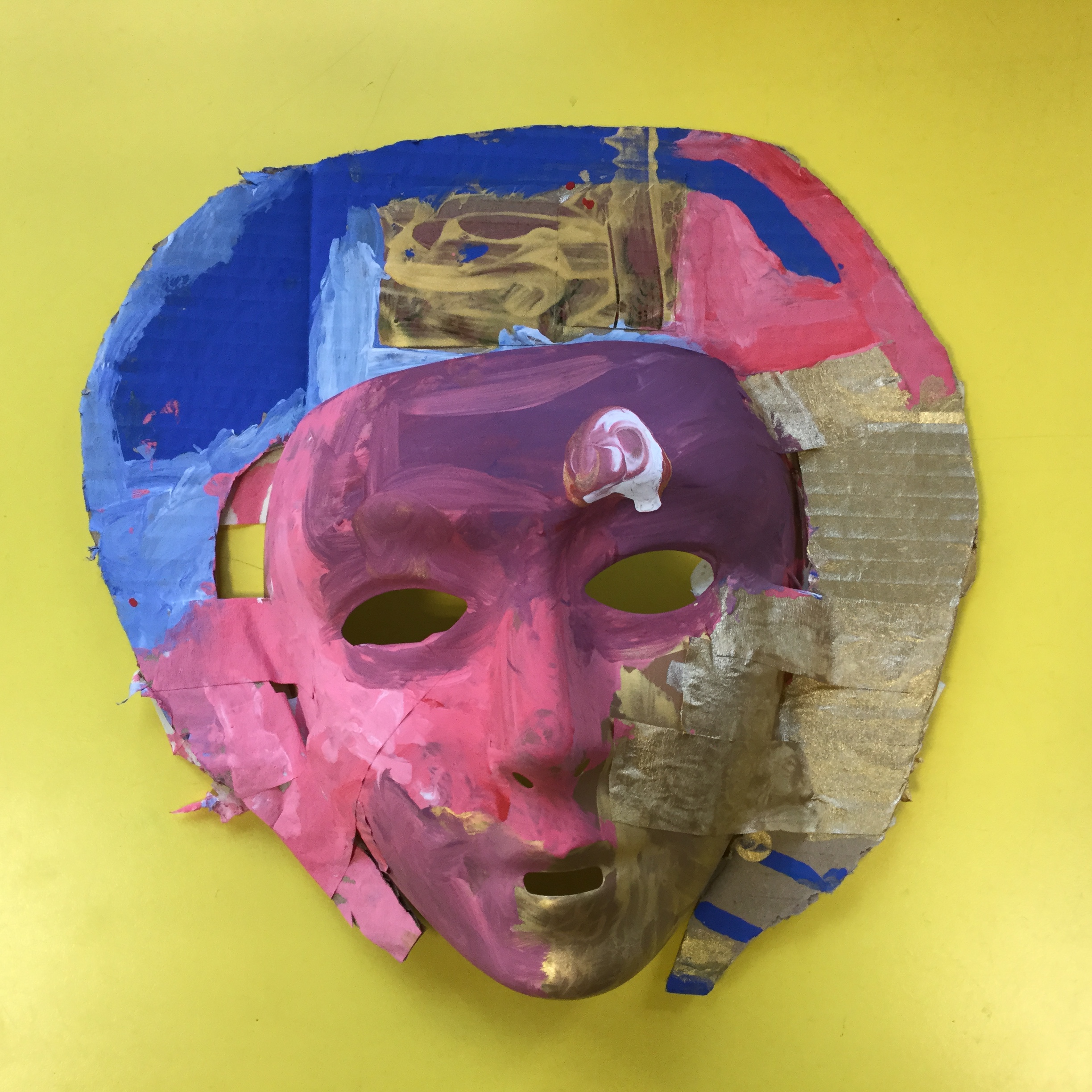 Welcome To Year 3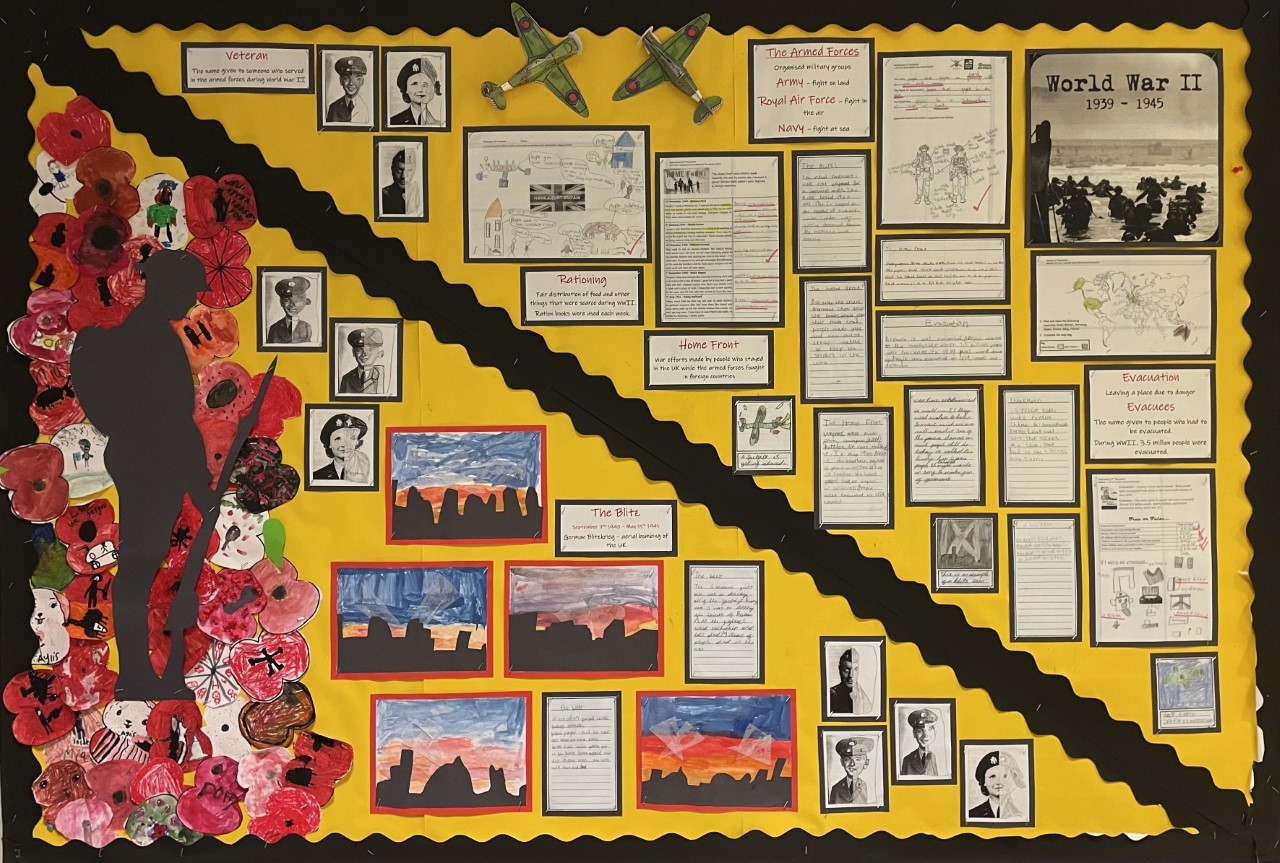 Welcome To Year 3
Forest School
Year 3 have had the absolute pleasure of Miss Taboor leading forest school activities during spring 2 half term. This began with an extremely muddy session where the children were encouraged to make mud pies and decorate using natural resources that they could find. The children, literally, dived straight into this challenge resulting in some rather mucky children! Week two brought around shelter building, where the children worked in small teams to build a waterproof shelter using knots they had been taught earlier. With the children responding so well to these sessions, they were able to use a variety of tools including, lobbers, secateurs, mallets and axes. However, I think that year 3 are all in agreement that the fire-starting session was a highlight resulting in a camp fire with toasted marshmallows and smores! Check out all we have managed on the schools Instagram account – williambarnesprimary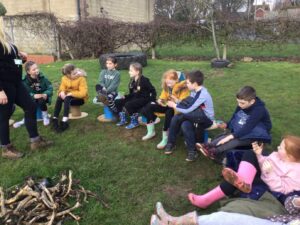 Ancient Egyptian Adventure
Year 3 have loved every second of their Ancient Egypt topic and this was only furthered by a trip the Tutankhamun Exhibition in Dorchester. Throughout the spring term the children have learnt about Ancient Egyptian life, building pyramids, Howard Carter's discovery different Ancient Egyptian structures, Gods and Goddesses and the class' favourite, mummification! Our trip to Dorchester allowed the children to see replicas of treasures found in Tutankhhamun's tomb and mock ups of the different chambers that Carter and co. discovered. The class particularly enjoyed eating their lunch in the 'burial chamber.' Simeon said, "I enjoyed sketching the golden necklaces."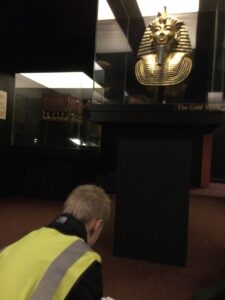 Year 3 have thoroughly enjoyed learning about World War II during history lessons this half term.
Coinciding with Remembrance Day, year 3 kick-started their new topic by creating poppy artwork using a range of different mediums while discussing what they already knew about Remembrance Day and World War II. Over the next 6 weeks, children learnt about many different WWII events and procedures. These included: The Outbreak of the War, The Home Front, Evacuation, Wartime Entertainment, The Armed Forces and The Battle of Britain. Mr Newman was extremely impressed at the maturity and enthusiasm from the whole class during these lessons. This prompted some WWII inspired art work, sketching servicemen and women and painting a Blitz scene. The children ended their topic by creating a non-chronological report about WWII using all of their learnt knowledge from this half term and some independent research. Take a look at our display that shows off all we have done in our history lessons.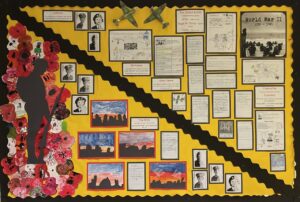 Lights Camel Action!
Throughout December, years 1, 2 and 3 have been rehearsing a Christmas show that portrays the nativity story in a more modern style. Everyone had great fun learning the catchy songs and I am sure that they will be stuck in our heads for months to come! During the many rehearsals and practices, it became clear that we are lucky to have pupils so confident in dancing, singing and acting while on stage. Unfortunately, performances to parents had to be cancelled but the children still had the opportunity to perform to an audience which consisted of other year groups. Everybody played their part superbly and the final performance is published on the school website for you to enjoy.